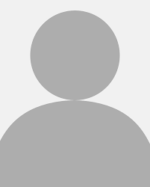 JUDGE THOMAS V. ALDRIDGE, JR.
Attorney
Judge Thomas V. Aldridge, Jr. graduated from Atlantic Christian College in 1965 with a Bachelor of Science degree in Business Administration. After graduation, he enrolled in the University of North Carolina at Chapel Hill School of Law and graduated in 1972 with a Juris Doctor Degree. He was licensed by the North Carolina State Bar, and began his legal career in September of 1972.
Judge Aldridge practiced law in Alamance County from 1970 to 1983 as an assistant district attorney and in private practice. He was appointed as an Assistant District Attorney for the 13th Judicial District comprising Columbus, Bladen and Brunswick County in January 1983, working primarily in the Columbus County office of the District Attorney.
In 1994, Judge Aldridge was elected to the position of District Court Judge for Columbus, Bladen and Brunswick Counties and served in that capacity until 2008. For the last three years of his judicial career, Judge Aldridge was assigned to hear all juvenile delinquency and Social Services cases in all three counties. He retired as an active judge but remained commissioned as an Emergency District Court Judge until 2018.
During law school, Judge Aldridge joined the North Carolina National Guard and the U.S. Army Reserve attaining the rank of Captain. In that capacity he served as Defense Counsel in the Judge Advocate General's Corps.
In April of 2009, Judge Aldridge was given special recognition for his service by Governor Beverly Perdue who conferred upon him the Order of the Long Leaf Pine.
He is married to the former Janie Aderholdt and they have four adult sons and 2 grandchildren.
He is licensed in NC only.